What a YOF-tastic week!
What a week it has been for our Young Old Foresters. As you can imagine, some very special and key events have been a long time coming due to the pandemic putting many people's lives on hold, especially those of our younger generations.
An event we have been desperately trying to hold (4th time's a charm!) is that of a proper farewell to our Class of 2020. On Saturday, 4th September it finally happened. It was wonderful to see this brilliant cohort back at School, complete with some parents, to finally receive their OF gifts, and see teachers who many had not seen since School abruptly stopped for them back in March 2020. It also gave us a chance to get the Toms (Tom Adolphus and Thom Zeff) to play the Ed Sheeran guitar. The guitar was donated by Ed in order to support the charity CALM and in memory of Heath Corkery. Needless to say, we were not let down. We wish the Class of 2020 the very best of luck for the future and hope to see them back at School soon.
No sooner had we said goodbye to this group, we welcomed back YOFs from the 2016 to 2021 cohorts. On Friday, 10th September over 70 young alumni joined staff for an early evening BBQ and a few beers. It was great to catch up and find out what they've been up to since leaving. From becoming social media influencers, to finishing Masters in Neuroscience, our YOFs have moved into an incredibly diverse range of fields, very much reflecting the ethos and grounding Forest has given them.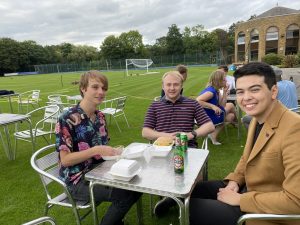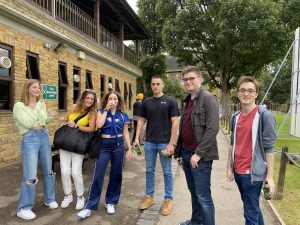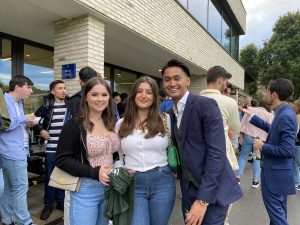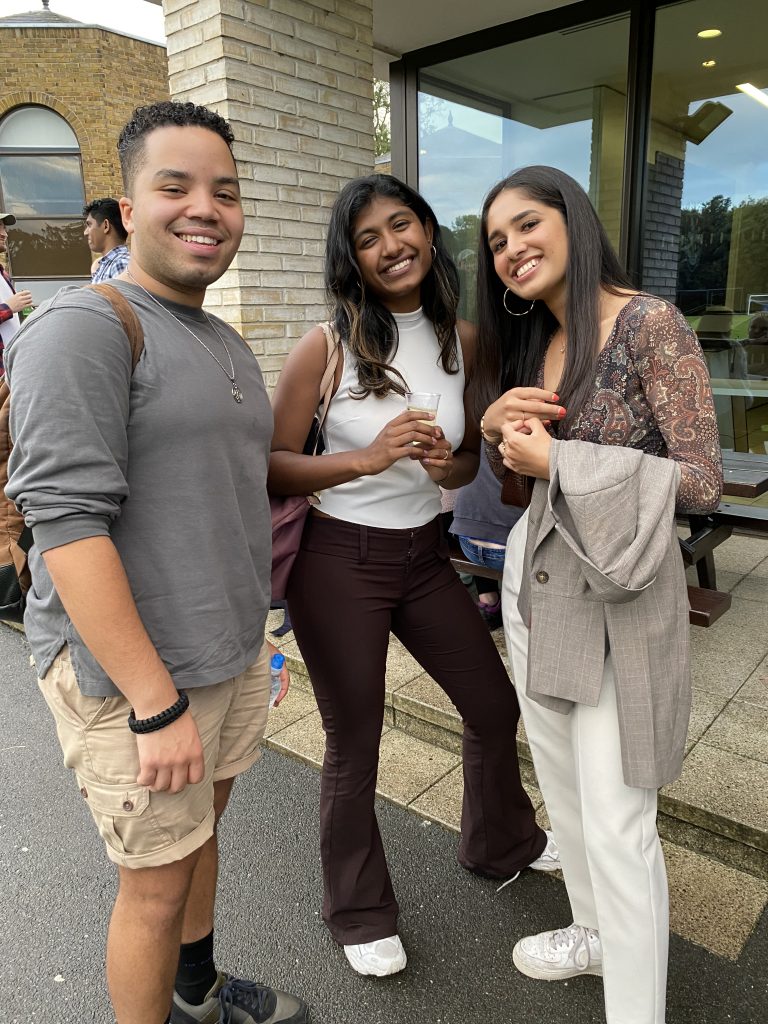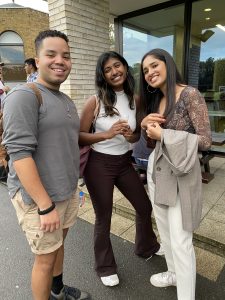 And, these YOFs continue to give back. Saturday, 11th September saw our 5th annual Medics' Viva Day. Joining the faculty of Doctors and Dentists were a group of YOFs currently in medical school. Who better to understand the mysteries of the medical school interview, give salient advice, and offer support to our Y13 pupils about to apply to study medicine or dentistry.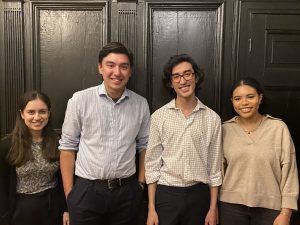 We are rightly extremely proud of our fantastic young alumni and the people that they have become. Go YOFs!