Higher Education and Careers Fair 2022
Over 500 pupils enjoyed the return of the Higher Education & Careers Fair to Forest School's Sports Hall on Wednesday afternoon. Our 60 Exhibitors braved the chill from open doors to give a warm welcome packed with helpful information to our Year 10 to 13 pupils, Forest parents and over 200 pupils from visiting schools.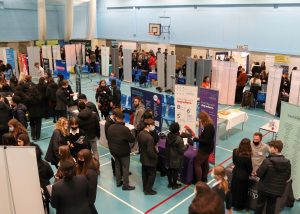 Pupils were briefed in advance on how to make the most of attending the Fair and put their crib sheet of suggested questions to good effect on the day. The exhibitors were impressed with the focused engagement. 'It was great that students were so well prepared. I had so many interesting conversations and specific questions.'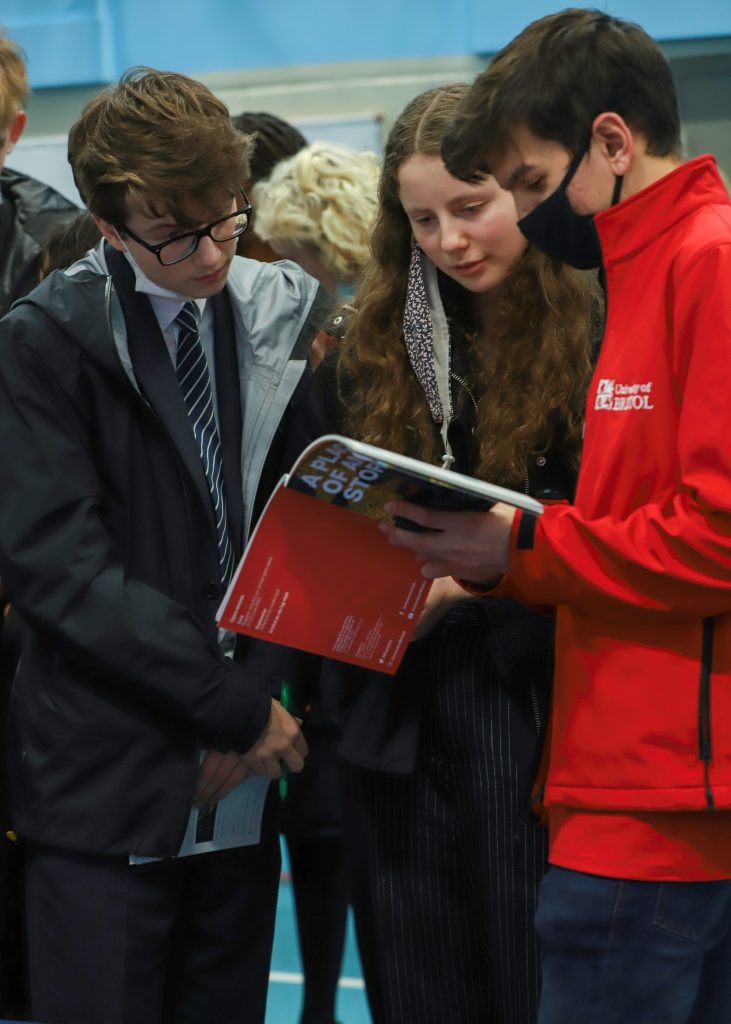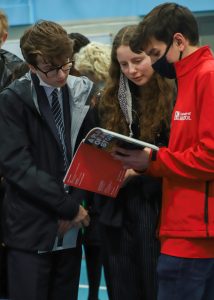 The Fair is central to introducing pupils to the many options they will be considering as they research their Next Steps after Forest. Exhibitors deliver information on apprenticeships, degree apprenticeships, gap year opportunities and work as well as higher education.
We look forward to an even bigger event next year as business's and Universities open up post-Covid.